Platform
+ Studio
"Unlock the limitless potential of your platform engineers with the Codebots Platform, where they can effortlessly create custom abstractions for any technology stack and deliver golden paths through the intuitive Codebots Studio."
Codebots Platform
Create useful abstractions of any target technology stack and engineer self-service golden paths using pipelines.

Codebots Studio
Publish bots and use them as an internal development platform across the entire organisation.

Using Platform and Studio Together
By using our two products together you are able to define your technology stack and use this to scale applications across your organisation.
This ensures that each piece of technology you create has consistent documentation, structure and security.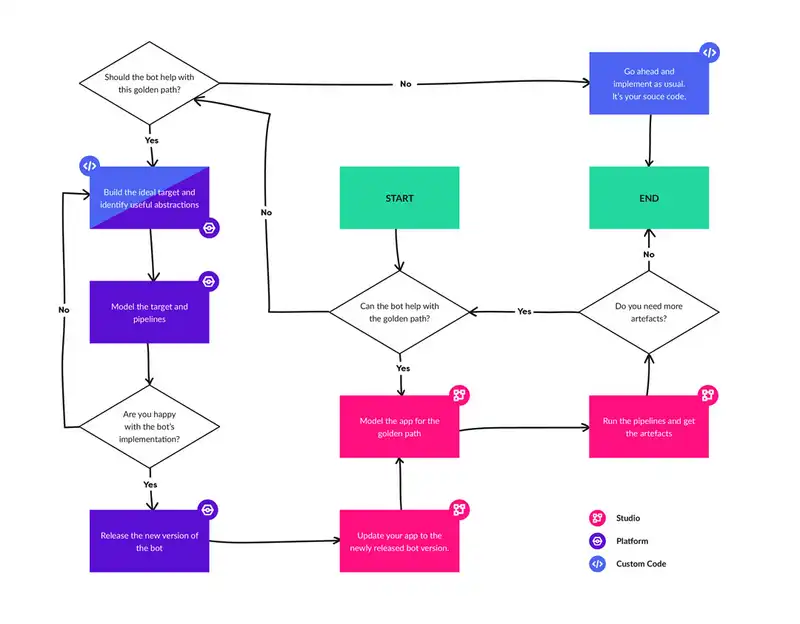 Take your projects to
new heights
Book a time to get a preview of AI Lab and how Codebots can elevate your projects.
Book Now