Where Models Drive Business Momentum
Platform Engineering
Empower software teams with an Internal Development Platform (IDP) and build bridges across your organisation
Get Started
The Problem with
Low-Code
Loss of control suppresses innovation
Outdated code dictated by platform
Vendor locked — pay extra to access your source code
versus
The Beauty of Codebots
Keep control and enable true innovation
Empower software developers and citizen developers alike
Avoid vendor lock — own the source code, models, and templates
What is Codebots capable of?
Unlock DevOps
Break down the barriers between development and operations with pipelines.
Why Pipelines?
Pipelines lead to quality, increased automation, and so many other benefits.
Model Anything
Create useful abstractions and build bridges across the entire organisation.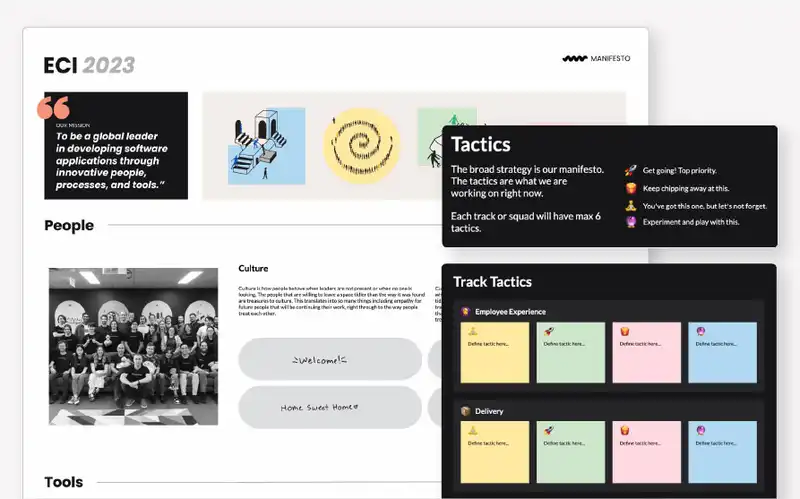 Golden Paths
Build self-service templates for common tasks and generate artefacts like source code, configuration files, project documents, management reports, and more.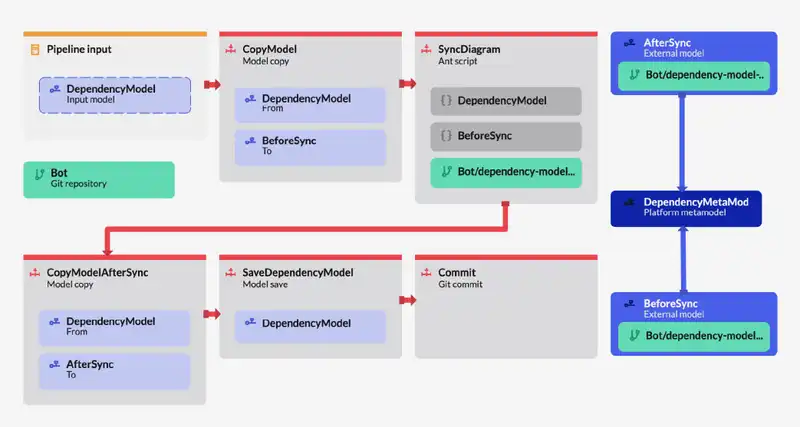 Platform Engineering
Provide Internal Development Platforms (IDP's) with tooling that spans across multiple planes. Whether you're in the developer control plane, resource plane, or security plane, it doesn't matter, it's your preferred technology stack.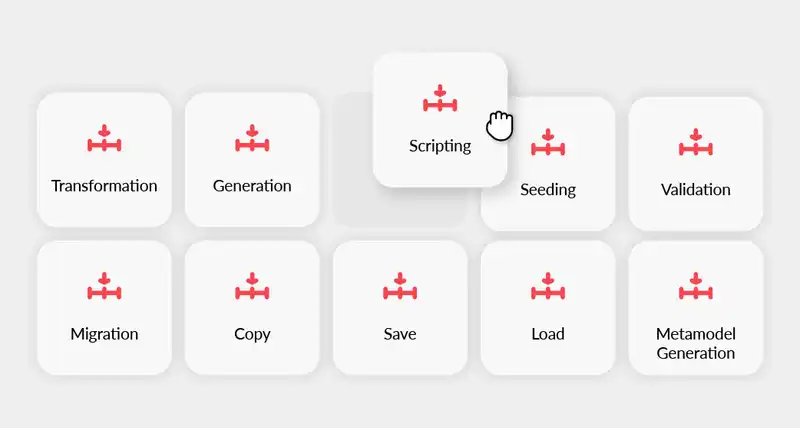 Own the Code
Avoid vendor lock-in and control your destiny. Your intellectual property, your source code.
Git
Configure any Git repository. GitHub, Gitlab, BitBucket, it doesn't matter.
Set the Standard
Drive down technical debt and create consistency across your projects that meet your governance and compliance standards.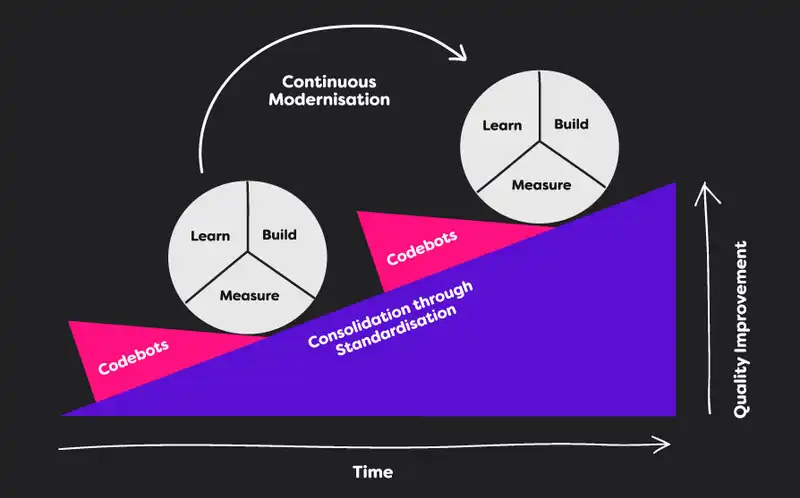 Low Code
Create your own Low Code platform, empowering your organisation to create fit for purpose apps across departments.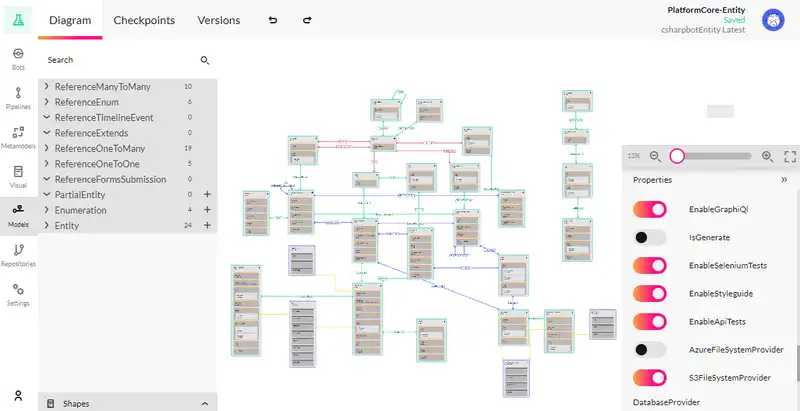 Take your projects to
new heights
Book a time with our team to see how Codebots can elevate your projects.