---
Last month, we rounded up 12 members of the Codebots crew and headed to a Startup Weekend delivered by The Queensland University of Technology's Creative Enterprises Australia (QUTCEA) and QUT Entrepreneurship.
The theme of this particular Startup Weekend was "NextGen", targeted at the [Next Gen]eration of budding entrepreneurs, eager to solve some of the world's most challenging problems. This event invited attendees to realise opportunities, embrace creativity, build resilience, and be courageous.
In just 54 hours, experience the exhilaration of building a startup that could change the world.
Check out our Startup Weekend highlight reel here.
What is a Startup Weekend?
Startup Weekend is a global event run by Techstars, a worldwide network created to help entrepreneurs succeed. In a nutshell, Startup Weekend invites developers, business managers, marketing gurus, designers and startup enthusiasts to network, build teams and develop an idea they will pitch to a panel of judges at the end of the weekend.
All attendees have the opportunity to pitch an idea on day one - Friday night - then everyone votes for the idea they want to work on for the weekend, and teams are formed. Then, it's all systems go with workshops, mentoring sessions, business planning and prototyping up until semi final pitches on Sunday afternoon, and final pitches on Sunday evening.
Startup Weekend tips and tricks for success.
QUT described their Startup Weekend as being about, "embracing technology and innovation, and tackling global challenges with creativity, agility, resilience and empathy."
This was the first Startup Weekend most of the Codebots team has participated in, and we were excited for this opportunity to play with the bots in a rapid application development environment. We didn't know what to expect when we signed up, but we definitely learned a lot.
The following are our top tips for successfully getting the post out of Startup Weekend.
Pitch something.
Some people came with an idea at the ready, others were inspired on the night, joined the pitch queue, and just went for it. If the idea of public speaking terrifies you, Startup Weekend is an awesome opportunity to build your confidence in a safe and supportive space. Even if you don't choose to work on the idea you pitch, pitching is an important part of the experience. You chose to go to Startup Weekend for a reason, make the most of the opportunity.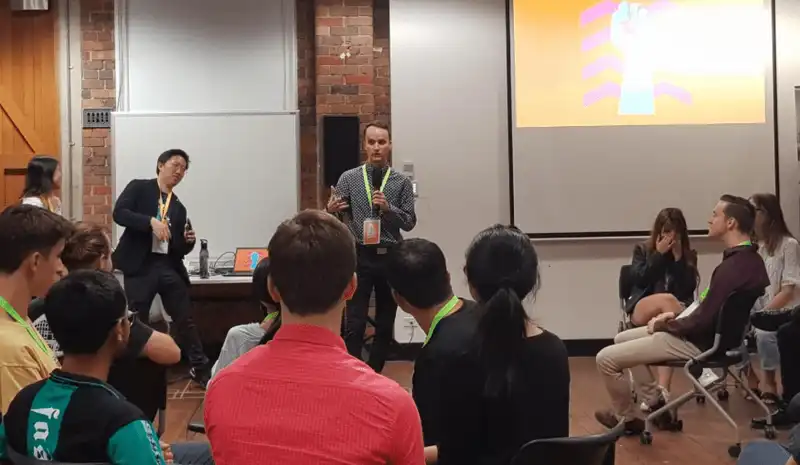 Be open-minded.
Even if you brought an idea to Startup Weekend, you don't necessarily have to keep working on that idea. Startup Weekend isn't just about creating, it's about learning, collaboration and experimentation. You will learn what makes a good idea, what you should be thinking about, and how to execute a plan. Every event is different; you never know what to expect, who you will meet, or where these connections will take you. Keep an open mind.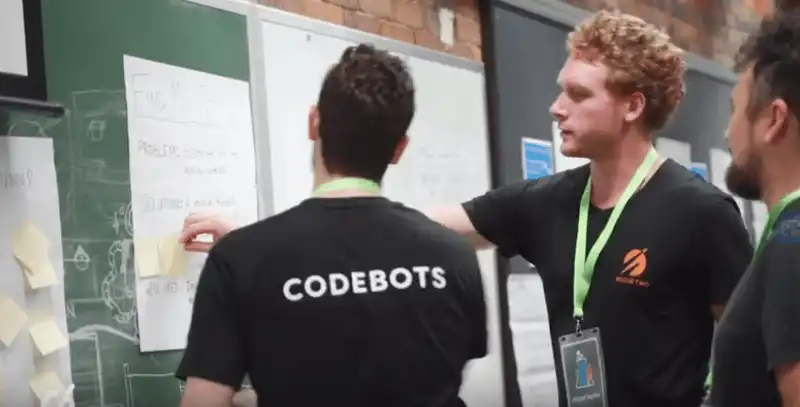 Solve a problem you are passionate about.
The key motivation behind any successful idea is passion. If you're about to spend 54 straight hours working to build an idea, you want to make sure it's something you care about. Both of the projects our teams worked on for Startup Weekend were passion projects. With passion as your foundation, you need the right tools to realise your idea. Our teams used the Codebots [way of working](/way-of-working to strategically scope our ideas. This document has been compiled from our years of experience in software development, and helps guide us through the process of identifying and defining a problem, then setting actionable goals and measurable outcomes that ensure we actually achieve what we set out to.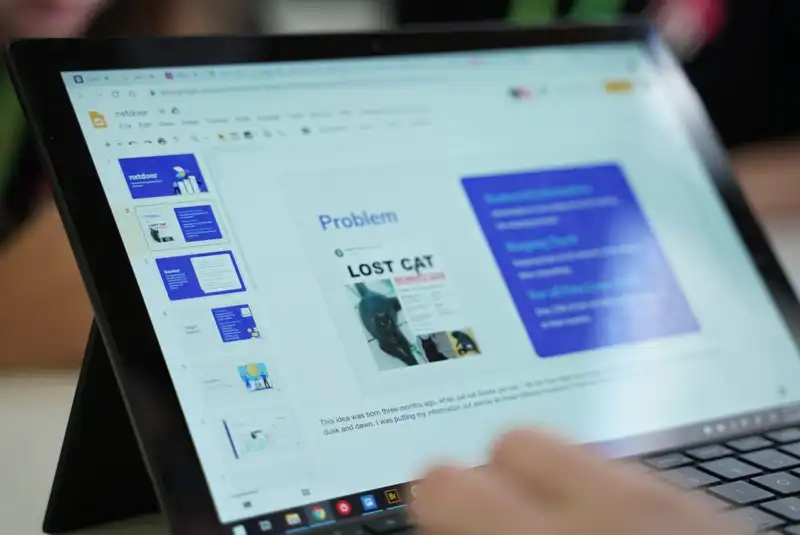 Diversify your team.
If you're attending Startup Weekend with friends or colleagues, you may be tempted to stick together and work on the same project. Our teams stuck together, and one of our biggest learnings when we reflected on this weekend, was that we missed the opportunity to engage with new people with different backgrounds and skills. If you want to make the most out of this experience, try not to stick with the people you know. To best execute an idea, it's important to have a diverse range of skills and experience levels on your team, so each person has the opportunity to bring something unique and valuable to the table. Plus, networking is one of the best parts of Startup Weekend. Step out of your comfort zone, and see what happens.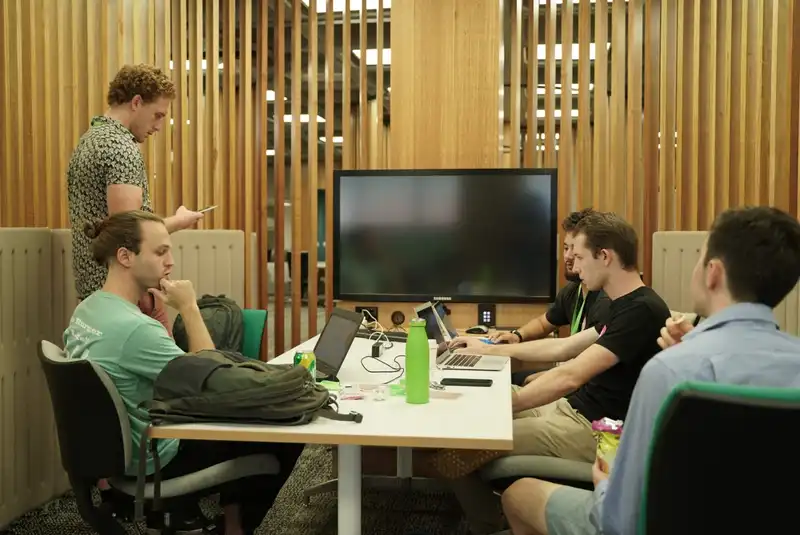 Maintain focus on the judging criteria.
Consider the judging criteria to be your recipe for success. Each Startup Weekend has a different theme, with different judges who are looking for different things. By ensuring you address all the important criteria points, you'll be more likely to see your idea through to the end of the weekend (and might even win a prize!)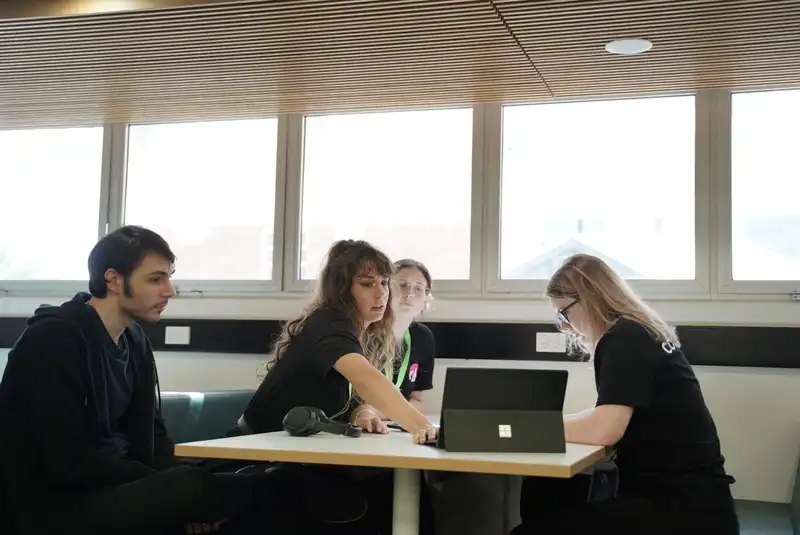 Utilise the mentors.
The lineup of mentors at QUT's Startup Weekend was next level. These events gather a range of talented founders, entrepreneurs and startup enthusiasts, all of whom have created successful businesses from an idea. The Startup Weekend mentors are your secret weapon. They will help you validate your idea, identify the key strengths and weaknesses and provide an experienced level of clarity and inspiration.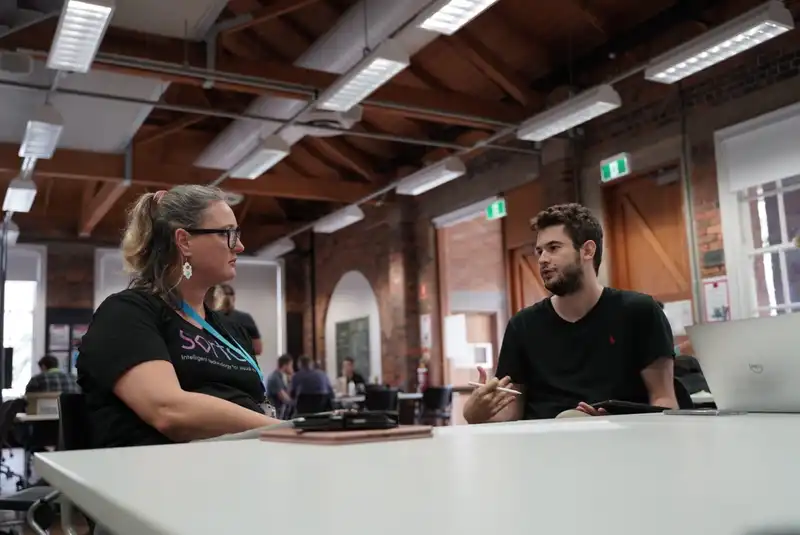 Have fun.
Whether you are attending Startup Weekend to kickstart a legitimate business idea, you want to experience the startup world, or you are simply curious, have fun! The same way you look at the judging criteria for pitches, think about your personal goals for attending, and the outcomes you would like to achieve. Even if you don't have an award-winning idea, there is still so much to gain from being involved. Leave your fear and worries at the door and embrace Startup Weekend as much as you can. Meet new people, try new things, and enjoy yourself.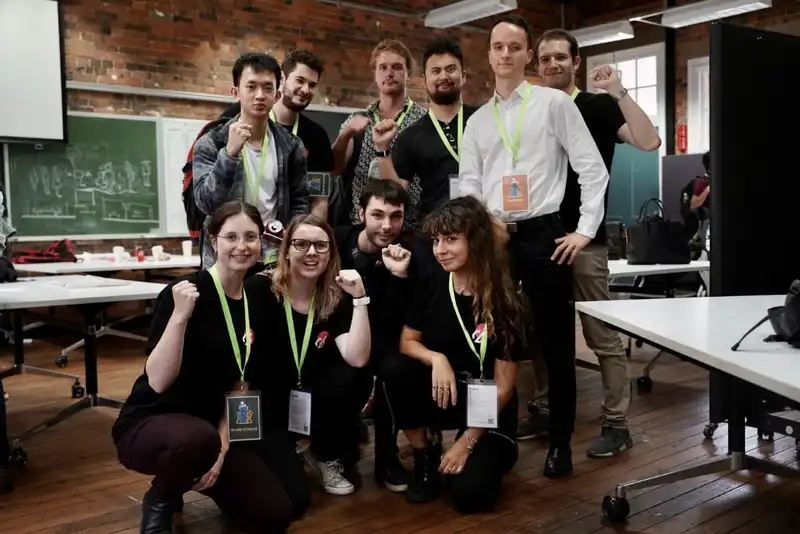 Beyond Startup Weekend.
The Codebots team attended NextGen Startup Weekend to meet smart and passionate people, experiment with our tech, and learn what it takes to build a successful idea in one weekend.
A huge congratulations to the winners.
1st place: Spyke, a company using nanotechnology to print nanospikes on any surface in order to instantly kill bacteria on impact.
2nd place: Valoo, a company brokering sanitation by using waste as a resource in India with smart toilets.
NextGen Impact award: Catch Calls, a tool for victims of domestic abuse to log, document, and divert all unwanted communication once they have left an abusive relationship. We will be working further with Catch Calls to help scope out their software as part of our codebots.org champion's program.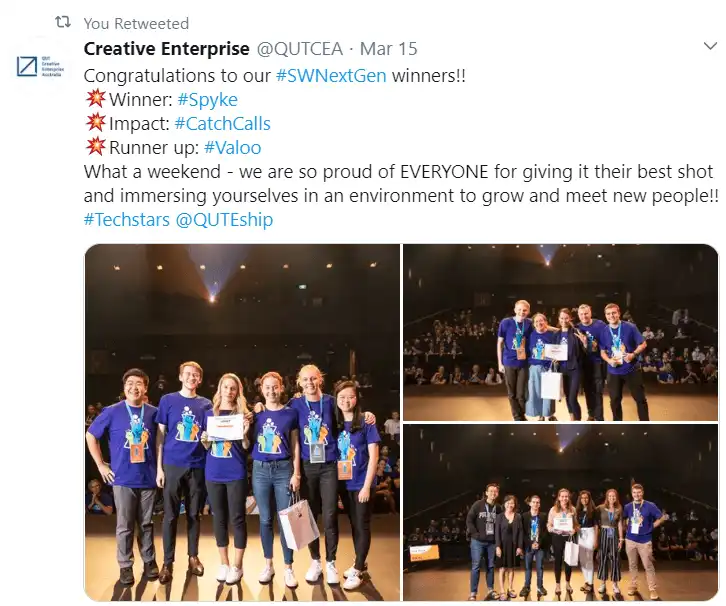 We had an epic time, and can't wait to launch a Codebots themed hackathon soon.
---