---
Did you tune in to #peacedaylive? We announced the inaugural winner of Code for Peace!
Code for Peace is a worldwide competition to support the International Day of Peace. It is our mission to spotlight organisations that are working towards the sustainable development goals and specifically #SDG16, Peace, Justice, and Strong Institutions.
PeaceTech has so many organisations working towards change. Like Hala Systems, Inc., that develop advanced solutions for civilian and asset protection, accountability, and the prevention of violence before, during, and after conflict. Or Textio, which as you type, flags and helps eliminate gender bias, ageist and ableist language, harmful phrases with sexist and racist origins, and provides more effective alternatives.
However, there could only be one winner of #CodeforPeace. Congratulations to Lumachain the Code for Peace winner!
Lumachain brings transparency to global supply chains, benefitting producers, enterprises and consumers, while also helping to end modern slavery.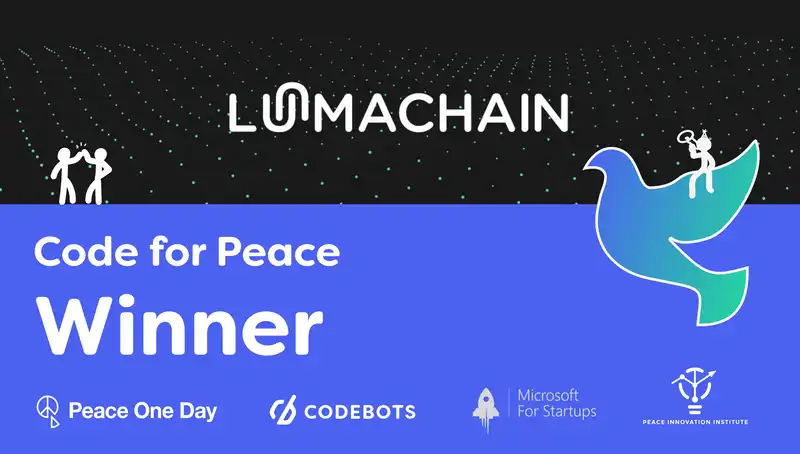 The platform tracks and traces the origin, location and condition of individual items in a supply chain, in real time, from farm to fork. This incentivises farmers and manufacturers to create high-quality, ethically-produced products. It allows enterprises to reduce waste, increase efficiency, and grow revenues and margins.
A big thank-you to our judges Justin Annesley and Margarita Quihuis. We would also like to thank Jeremy Gilley and the team at Peace One Day that helped to make this initiative a reality.
Thanks again to the sponsors of #CodeforPeace: Microsoft for Startups, Peace One Day and Peace Innovation Lab Stanford.
---