Do more with GitLab
As a GitLab Technology Partner, Codebots is a DevOps friendly development solution. Use models to build apps faster with customisable source code.
Codebots writes your code base directly to GitLab allowing projects to be easily integrated into your CI/CD pipeline.
Write to your repo
A codebot writes source code to your git repository, like any member of your team. You own your source code, so our Codebots can push to your private GitLab repository.
Update your app
Any update to your diagrams on the Codebots platform will be written into the dedicated branch in your repository, so you can continue to maintain your project alongside what our bots write.
Customise your code
The source code is designed to be developer-readable. It can be customised and continually iterated with the use of protected regions.
How does Codebots integrate with GitLab?
New Codebots projects are written to GitLab by default. To view your code in your GitLab repository after building your project, all you have to do it hit See your Code.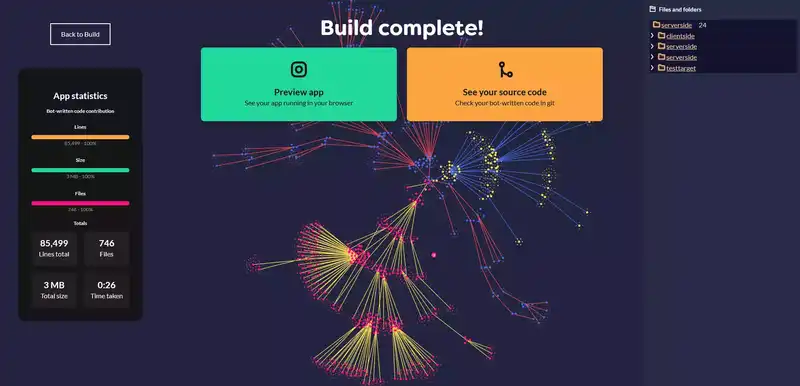 Interested to see how it works?
Talk to our team of experts to see how Codebots can integrate into your DevOps process and streamline your software development
Contact Sales