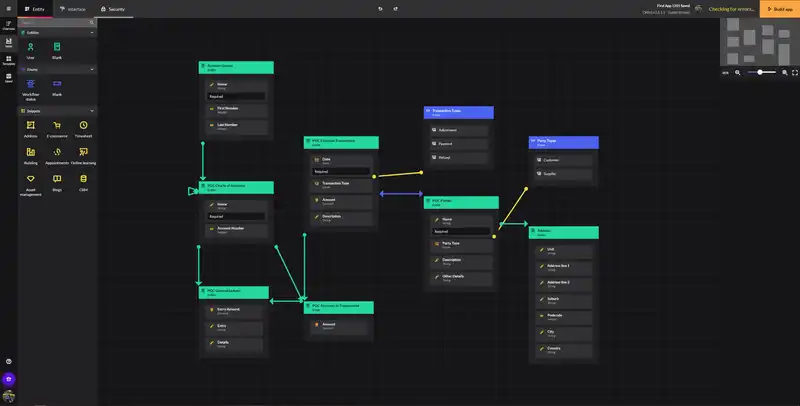 App Studio
Update and pivot applications, as needed
Developers work concurrently
Get an MVP within hours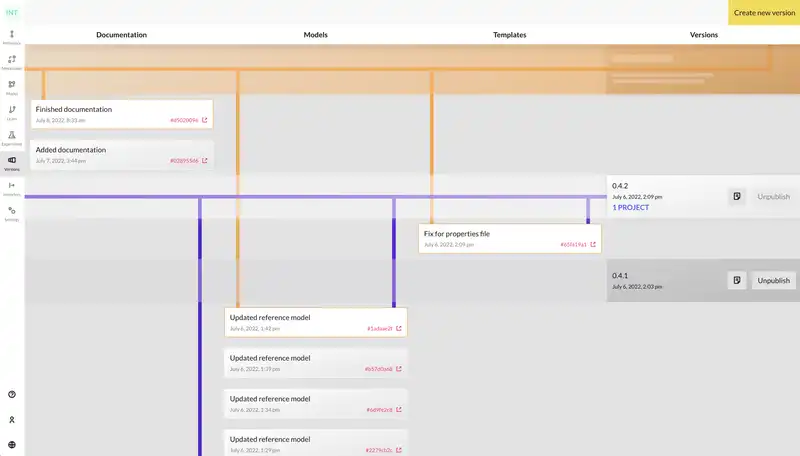 AI Lab
Control your technology stack
Choose how you want to design your applications
Update lines of code or structure easily
What's the Right Solution for Me?
AI Lab
+
App Studio
Solution: Realise your full vision and maintain ownership of your IP by starting your project on App Studio.
From modelling your proof of concept, to writing your app's source code to its repository, App Studio can help set up the foundation of your project, while you maintain full ownership and customisability of your code.
View Recommended Solution
Solution: Deliver high quality projects and augment your team's expertise with App Studio and AI Lab.
Using AI Lab, train bots to code exactly the way your team needs them to, maintaining a strong standard across your company. Your bots can then take App Studio to the next level by helping your team scope and build prototypes in real time during client meetings.
They can also continue to use and iterate the code and models across the entire software development process.
View Recommended Solution
Solution: Drive innovative development more effectively and efficiently within your organisation with App Studio and AI Lab.
AI Lab allows governance across your organisation by allowing your CTO and lead developers to create bots that write high quality code. These bots can then be deployed to App Studio which can be used by other developers and employees to create and use apps that build to the standards set by your technical leads.
View Recommended Solution
FAQs
Who owns the source code and IP?
You do, we have no vendor lock-in! Our bots work as though they are part of your team, meaning you own all the code written for your application, and your application's intellectual property.
If you choose to leave, we won't charge to keep your code.
What sort of software can a codebot write?
Codebots can help you create a whole range of software, with varying coverage based on your requirements. We specialise in web-based applications, but the tech stacks used by the bots are easy to repurpose for mobile applications.
Our extensions (reusable business logic) also make it very easy to build certain concepts, but you can always rely on the bots to manage your database structure or legacy migration.
Even if any of the extensions don't fit your project requirements, Codebots can set up the file and data structure helping you get started on your idea with amazing velocity.
Do I need to be a developer or have a developer on my team to use Codebots?
Developers are key to the application getting built, since writing custom code is (almost always) required, but you do not have to be a developer to oversee and understand the Platform.
Codebots is designed to be usable for all members of a development team, from product owners to the developers themselves. Wherever your role fits in the development lifecycle, you can use Codebots to help!
Have other questions?
If you have general questions or need more information
Contact Us
If you have technical questions or require support
Visit Forum